Falling asleep to a sever thunderstorm and waking up to sunshine.  I enjoy that about Texas. 
My house on a Friday night
When somebody stands way too close to you at barre
ohballet:
Happy All Hallow's Eve from Denton. Photo: 35 Denton
Performing "Pain(s)taking" at Texas Dance Improvisation Festival, hosted by Texas Christian University, with Bethany Nelson and Megan Yankee. 
I bought this backpack this past June from Mauerpark flea market in Berlin.  I noticed the writing on the inside flap right away, but didn't really look at it until yesterday.  It is the address of Ole Lorenzen (and possibly his phone number as well).  He lived in Hamburg.  I looked at his street from Google Maps.  I wonder if he still lives there… and if he is German..  There is...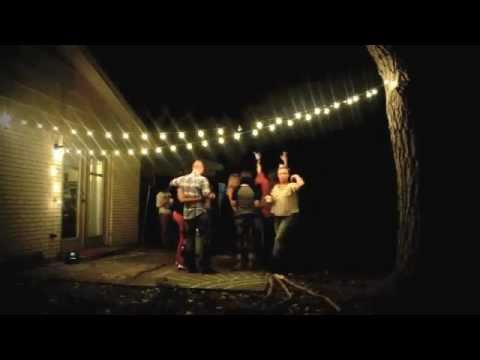 The main studio at Ponderosa, where I spent 5 weeks of my summer.  Dancing, sweating, learning, meeting, questioning, wondering, performing, watching.  Stolzenhagen, Germany… a small tiny village without a post office, grocery store, or train station.  Only animals, the Polish boarder, fields, homes, and dance.
Tuesday of last, an evening in Cool, California 
Coloma, California yesterday evening
Packing and such.  California bound.  Spending the whole day home alone.  
this weekend: dance, received a solo, gave a solo, dinner in the garden, "kaffee und kuchen", half-price sushi rolls, movie at home.  pretty good.
Jane Hotel, Jane Street.  
Chelsea from the High Line, an old train track turned into a walkway/garden.  Runs from 12th ish street to 30th ish street on the far west side.  
New York City!  Walking walking walking walking… 
meowmeowkellie asked: cant wait cant wait cant wait
Performing "Games" this weekend!  Choreography: Christie Nelson-Sala.  Feels good to get back on the stage. 
meowmeowkellie: I don't give a damn for a man that can only spell a word one way -mark twain
"While it is perfectly logical to assume that life began before ritual, theatre, and performance - and therefore that these practices respond to life - perhaps it is useful to entertain the possibility that life was 'invented' in order to respond to art, theatre, ritual, and performance."  - Peggy Phelan in her article about performance artist, Marina Abramovic
Today is the first Friday since quitting my job at the wine bar that I have had to myself :)  I watched the sun go down from Jupiter Coffee House on The Square
Streams Of Consciousness:  a flow of thoughts and images which may not always appear to have a coherent structure… may weave in and out of time and place… narrative mode… a loosely formatted babble of thoughts… interior monologue… I'm choreographing a duet this semester using this idea.
Yesterday
-Felix's birthday -Lattes at Seven Mile Cafe… the best in town -Explored Denton and its cute old houses -Met a kitty -Dinner at Guiseppe's :)
<3 HP
many clear winter days
Three girls meet %50 off day at the Goodwill.  Fuck yeah. 
The river's point of view.  California.
It's gloomy out there.
Multimedia Performance Art at Rubber Gloves, Denton TX.  Sound - John Osburn.  Video - Michael Morgan.  Performance drawing - Andie Sterling.  Dance - Melissa Sanderson and Megan Yankee
A house in my neighborhood
Look at all that open space for me to bike on. 
Today is my 23rd birthday.  And there's no better way to celebrate than with coffee, fried plantains and treats from a local bakery :)
Ink in November
In addition, I, too, was also thinking about redundancy as well.  Tambien, etc.
A couple days late, but Happy Halloweenie!
A few things on Dentonites (Dentoners?): -Once it hits 55 degrees F, bring out the snow clothes! -We're sinking :(  Foundations, foundations.  Crooked kitchen and fussy door frames. -It's y'all and y'alls.  And (apparently) there ain't no better way to say it. 
Paschall Bar.  One of the oldest buildings in Denton: 1877. 
"Autumn in Amsterdam" A friend of mine in Amsterdam painted this.  Edgar Jansen. http://www.edgarportraits.com/
Texas Dance Improvisation Festival!  October 6-8.  San Antonio, Texas. "Dancers are beautiful people.  We've fallen in love with something that is intangible and cannot bring us riches.  What a triiiibe!" - Kirstie Simson
low evening light on the square, Denton TX
In my Improvisation class we were given a score: to shake for 1 hour.  And we did.  Heads, legs, quivers, full body, loose control, hands, muscles sliding around bone.  It was pretty crazy.  One girl fell asleep afterward. 
Recycled Book.  On the square, Denton, TX.
I just saw, on the street, a British style double-decker bus, selling fish 'n chips from its insides, open daily.  In Denton?!  Rad.  Wish I had my camera on me.  
The Inkster.  Full name: Punky Inkerston King. 
"I'm not so interested in how they move as in what moves them" -Pina Bausch  <3